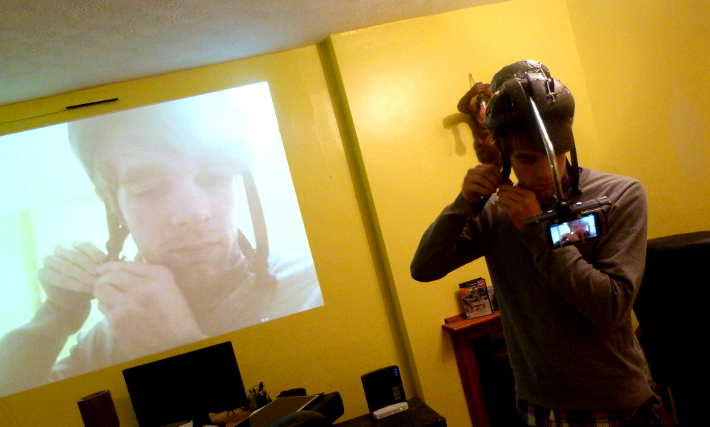 We party with the same energy as new potatoes boiling in a pan, thus Saturday evening was spent creating a practical, but more importantly stylish, head mount for our real-time streaming application Peepers.
The head mount is created from 100% natural ingredients, sourced from about the house:
Bicycle helmet
Shaft of a non-junior hacksaw
Half of a 30cm Helix ruler
Backplate of Yale lock
Specialized road bicycle inner tube
20cm cable ties
Duct tape
Assorted nuts and bolts
A 1.25 Kg cement filled weight
Twine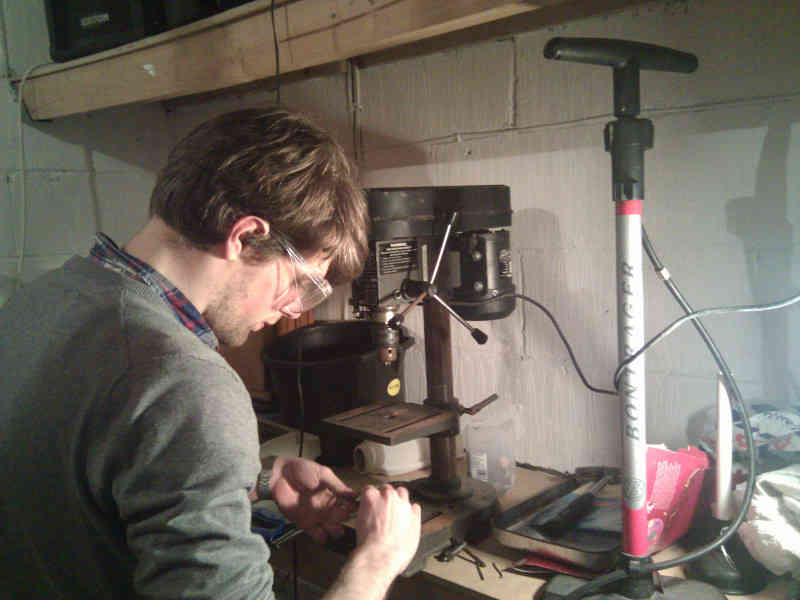 The pillar drill - critical component.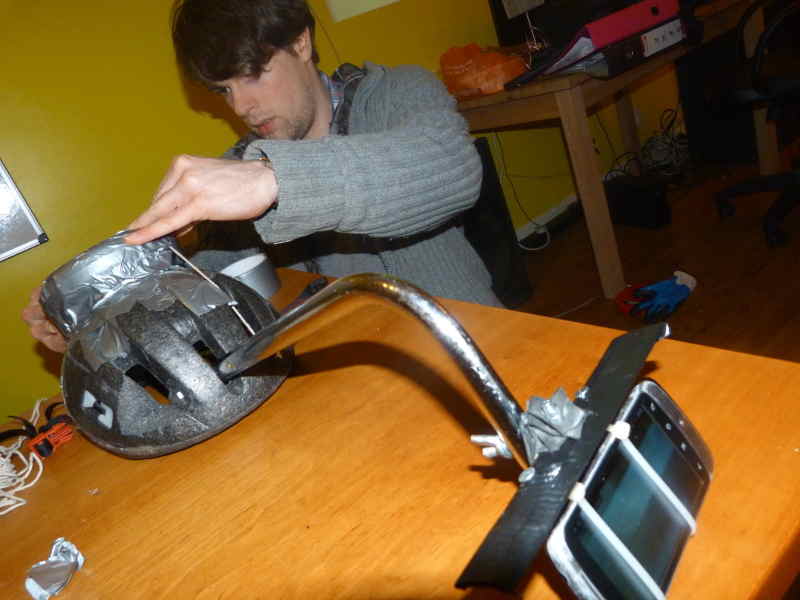 We used a spare free weight lying around FDS HQ as a counterweight. Clarification: we have no problem curling 200% more than that.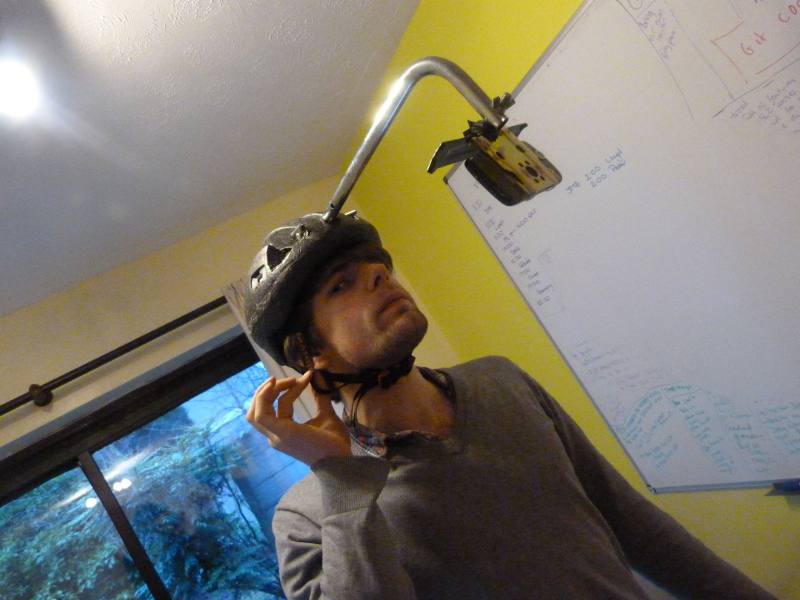 The helmets uses are probably extensive, but to date have yet to be enumerated.