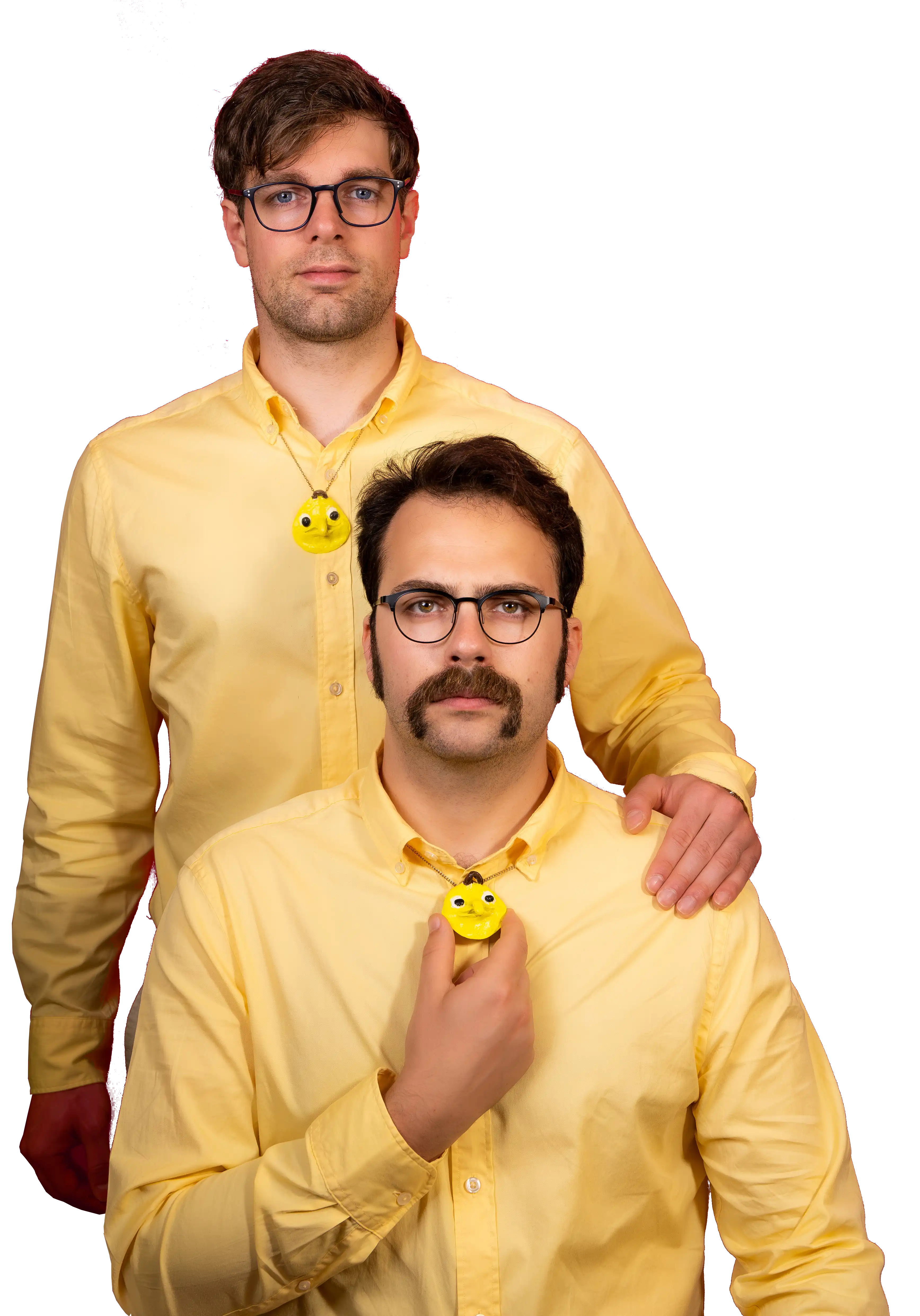 Tough to explain.
Easy to enjoy.
Former IT consultants
creating & performing live
interactive comedy with technology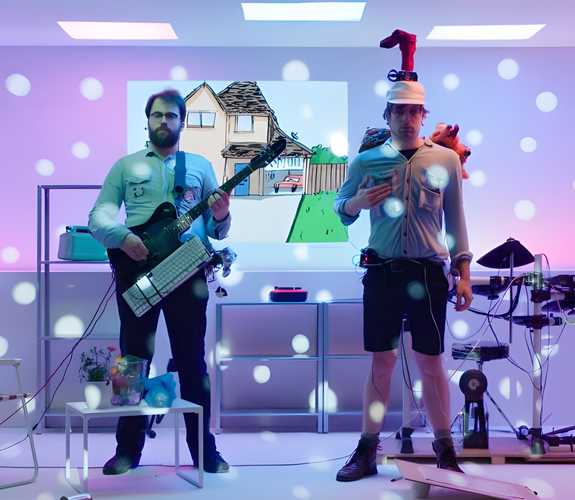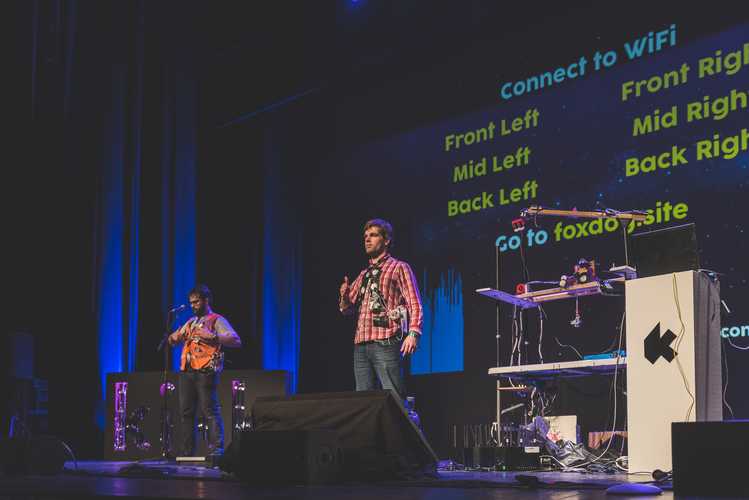 Join the show with your phone
Play Games
Control Robots
Fire Sausages
Make Music
Tech meets fun
As computer programmers and performers, we're expert at creating unique interactive experiences in-person & online
(as well as invoicing systems)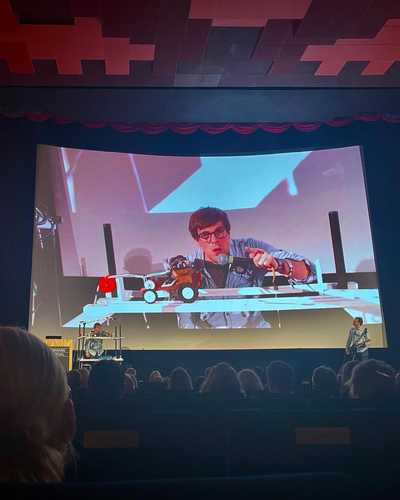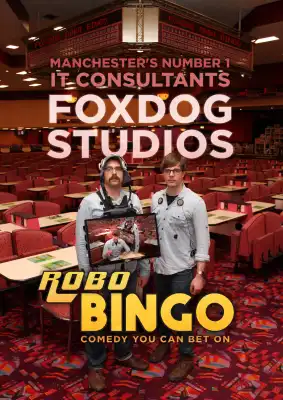 Robo Bingo
Interactive Alt-Bingo For Introverts
Bingo meets tech. Join IT consultants, Lloyd and Pete in their interactive show for introverts. Expect robots, comedy and light-hearted gambling. Put that dabber away! You play along on your (charged) phone, but in a fun way! At first you'll be searching for numbers in a grid but 40 minutes later you'll be helping our bingo robot capture amphibians. If you don't like bingo - come to this.
Robot Chef
The Interactive AR Cooking Show
Join Peter and Lloyd from Foxdog Studios in their award winning interactive DIY robotic kitchen. They've strapped motors and magnets to real cooking equipment so you can control the show from your phone. Connect to their WiFi, load a website, draw yourself a little cartoon character and, by the magic of AR and the joystick on your screen, move your virtual character around the real kitchen and operate the equipment. Move a pan with a wooden tractor, ignite a stove with a taser, and add a sausage with a cannon. Foxdog Studios' Robot Chef: the best worst way to cook a meal.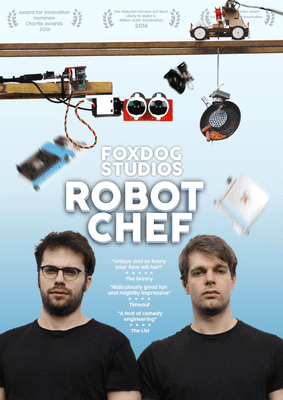 Mailing List
Sign up for live dates, news and well-written prose