Interactive
Musical Inventions
Tech Comedy
Gigs
Jun 9

2023

Cheltenham

CANCELLED Cheltenham Science Festival - Robo Bingo



Jun 10

2023

Salford

Robo Bingo



Tickets
Jun 23

2023

Worcester

Worcester comedy



Jun 24

2023

Atherton

Atherton Comedy



Jul 7

2023

Wolverhampton

Wolverhampton SciFest



Jul 16

2023

Sheffield

Robo Bingo



Jul 23

2023

Hanley

Comedy Kiln



Jul 29

2023

Topcliffe

Deer Shed Festival - Robo Bingo



Tickets
Jul 31

2023

Salford

Robo Bingo - Edinburgh Preview



Aug 3

2023

Edinburgh

Robo Bingo - Edinburgh Fringe



Tickets
Aug 4

2023

Edinburgh

Robo Bingo - Edinburgh Fringe



Tickets
Aug 5

2023

Edinburgh

Robo Bingo - Edinburgh Fringe



Tickets
Aug 6

2023

Edinburgh

Robo Bingo - Edinburgh Fringe



Tickets
Aug 7

2023

Edinburgh

Robo Bingo - Edinburgh Fringe



Tickets
Aug 8

2023

Edinburgh

Robo Bingo - Edinburgh Fringe



Tickets
Aug 9

2023

Edinburgh

Robo Bingo - Edinburgh Fringe



Tickets
Aug 10

2023

Edinburgh

Robo Bingo - Edinburgh Fringe



Tickets
Aug 11

2023

Edinburgh

Robo Bingo - Edinburgh Fringe



Tickets
Aug 12

2023

Edinburgh

Robo Bingo - Edinburgh Fringe



Tickets
Aug 13

2023

Edinburgh

Robo Bingo - Edinburgh Fringe



Tickets
Aug 14

2023

Edinburgh

Robo Bingo - Edinburgh Fringe



Tickets
Aug 15

2023

Edinburgh

Robo Bingo - Edinburgh Fringe



Tickets
Aug 16

2023

Edinburgh

Robo Bingo - Edinburgh Fringe



Tickets
Aug 17

2023

Edinburgh

Robo Bingo - Edinburgh Fringe



Tickets
Aug 18

2023

Edinburgh

Robo Bingo - Edinburgh Fringe



Tickets
Aug 19

2023

Edinburgh

Robo Bingo - Edinburgh Fringe



Tickets
Aug 20

2023

Edinburgh

Robo Bingo - Edinburgh Fringe



Tickets
Aug 21

2023

Edinburgh

Robo Bingo - Edinburgh Fringe



Tickets
Aug 22

2023

Edinburgh

Robo Bingo - Edinburgh Fringe



Tickets
Aug 23

2023

Edinburgh

Robo Bingo - Edinburgh Fringe



Tickets
Aug 24

2023

Edinburgh

Robo Bingo - Edinburgh Fringe



Tickets
Aug 25

2023

Edinburgh

Robo Bingo - Edinburgh Fringe



Tickets
Aug 26

2023

Edinburgh

Robo Bingo - Edinburgh Fringe



Tickets
Aug 27

2023

Edinburgh

Robo Bingo - Edinburgh Fringe



Tickets
About
We are IT consultants who accidentally started making live comedy shows with technology.
During our live shows, audiences join in via their phones - to play games, control robot chefs, fire sausage cannons, and make music.
As programmers, we're also experts at creating interactive exhibitions, software development and invoicing systems.
Current Shows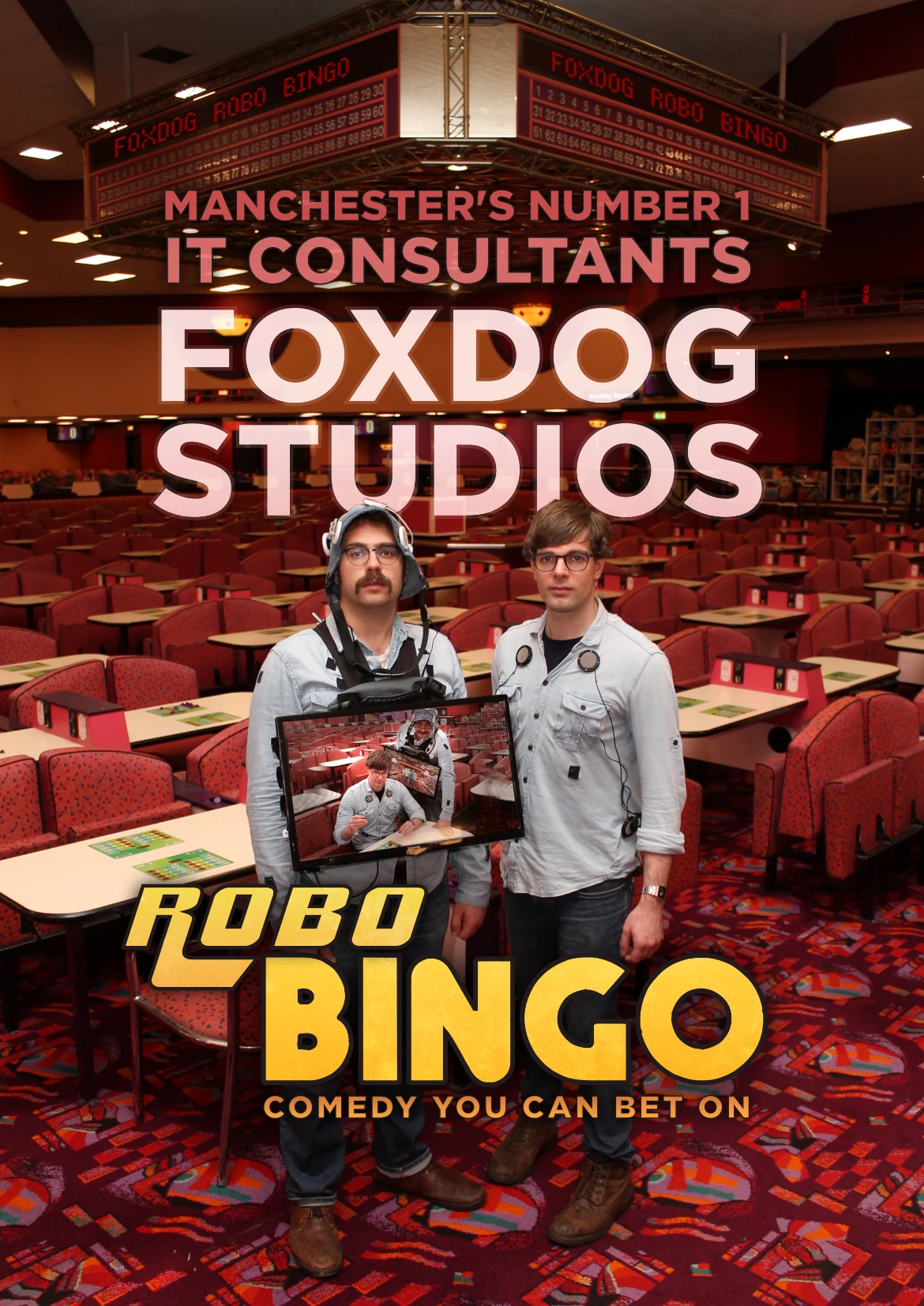 Robo Bingo
Our alternative bingo night running bi-monthly (every other month) at the Kings Arm's Salford
Come play the legendary sport of Bingo - using your phone to control the outcome via a robotic ball picker or simply by voting to ban someone from winning.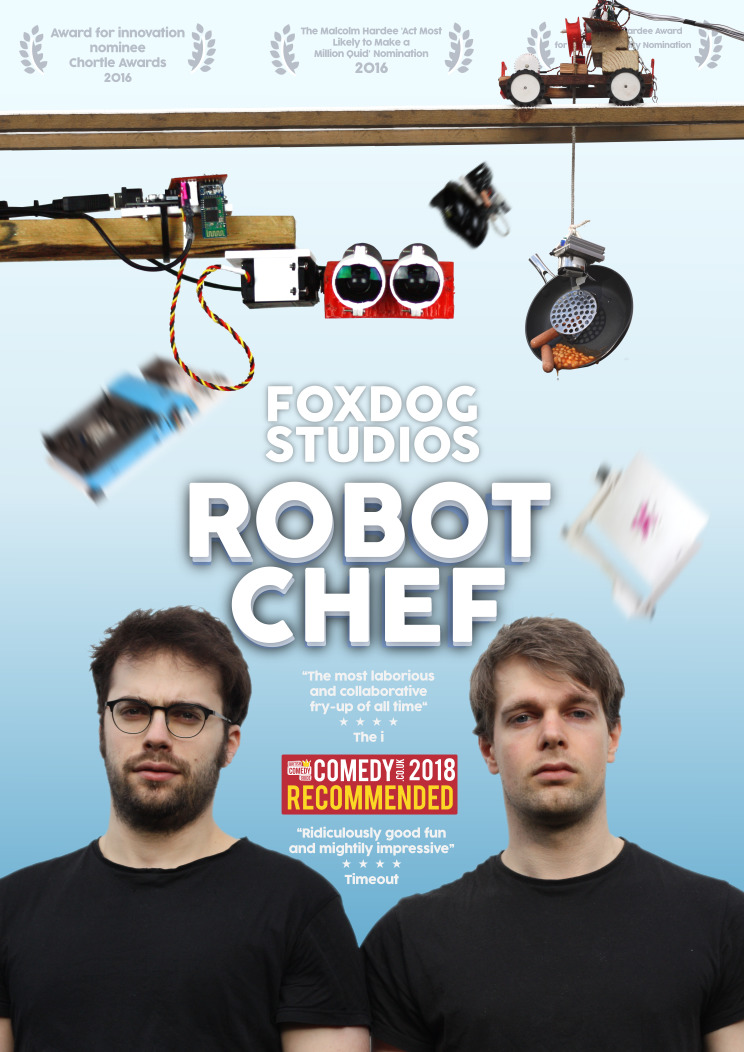 Robot Chef
Interactive augmented reality cooking
Update for 2023: Now available in real life and hybrid/virtual events, e.g., zoom, teams
Take a look at our corporate and company event brochure
Join us in making sausage and beans using our DIY robot chef controlled by the audience.
"The true meaning of interactive audience participation"
★★★★★ Broadway Baby
"The most laborious and collaborative fry-up of all time"
★★★★ iNewspaper
How it works
Audience connect their phones to our WiFi
Go to our special webpage
Play games, quizzes and control robots on stage
What we offer clients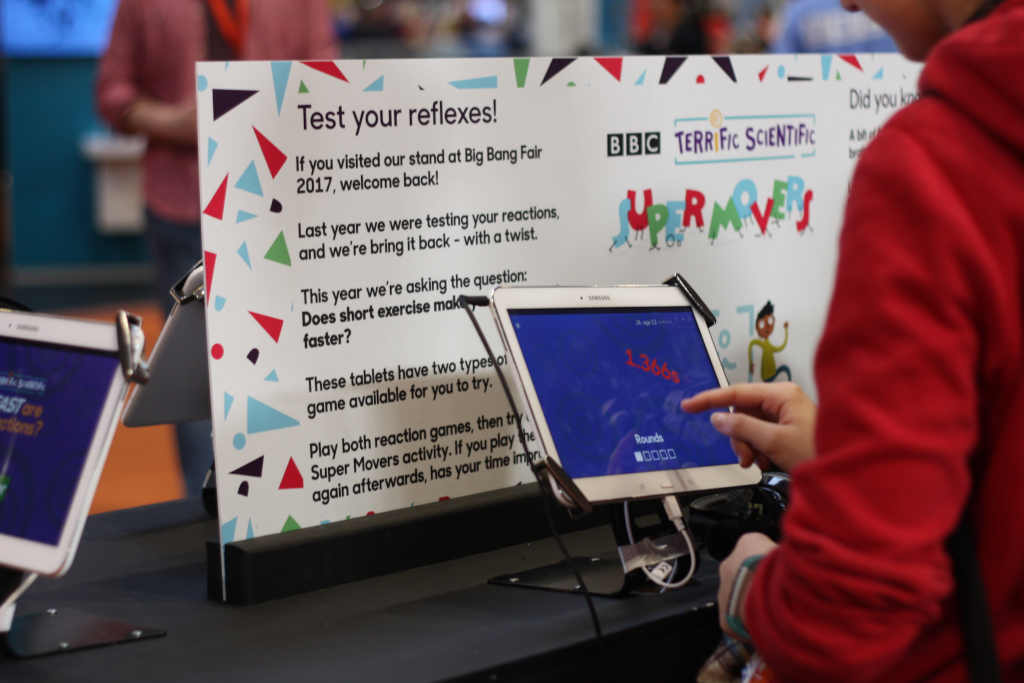 Interactive
Experiences
We make specially customised, interactive content for clients, built using the same technology from our live shows.
Audience interact via their phones
Live games and interactive content
Tailored and custom built gadgetry (e.g. sausage cannon)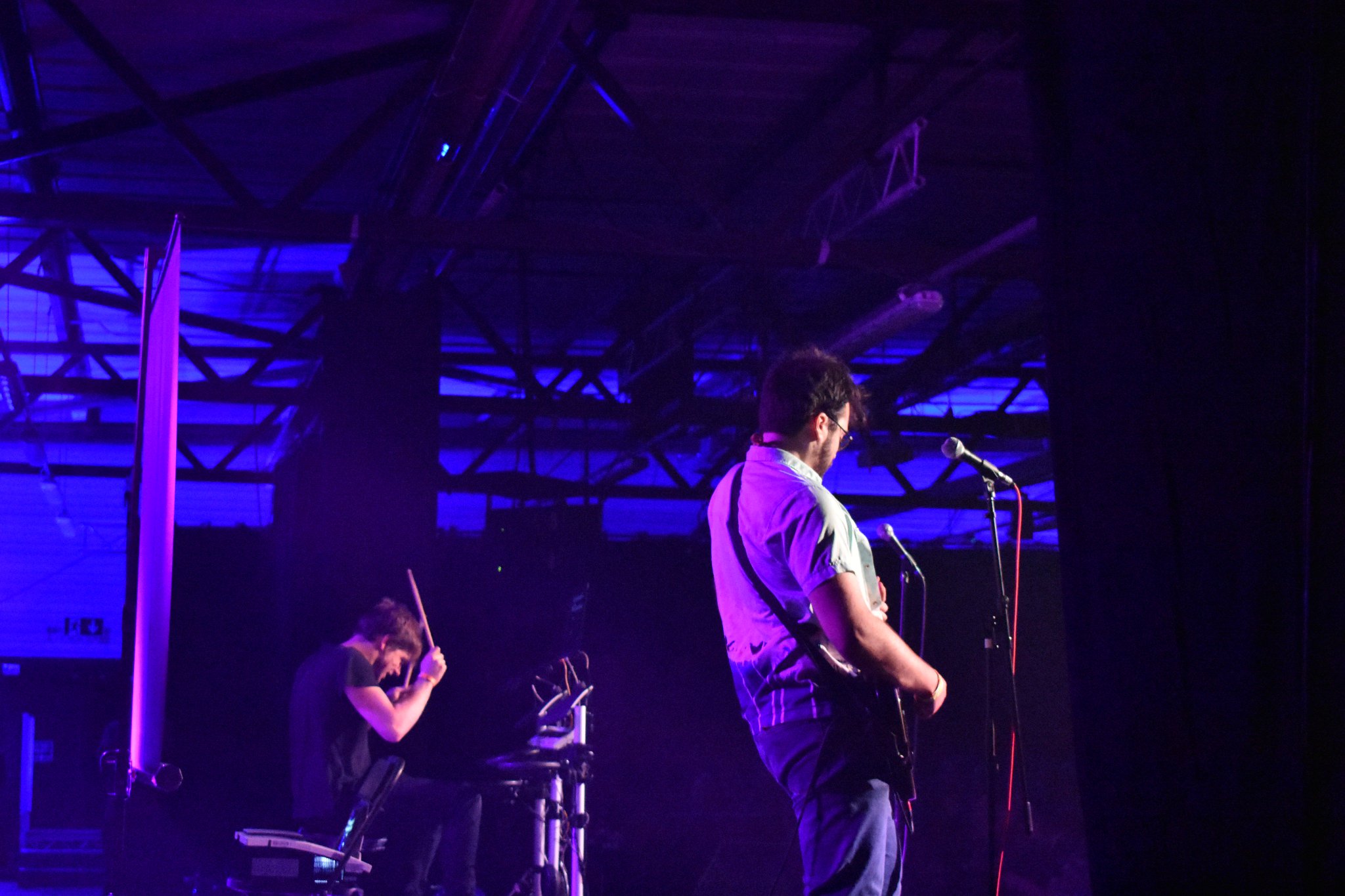 Live
Performance
Book us to perform at your private and public events, both digital and real-life, including;
Exhibitions
Award Ceremonies
Businesses
Conferences and Expos
Parties
Schools
Check our gig listings for all our public performance dates.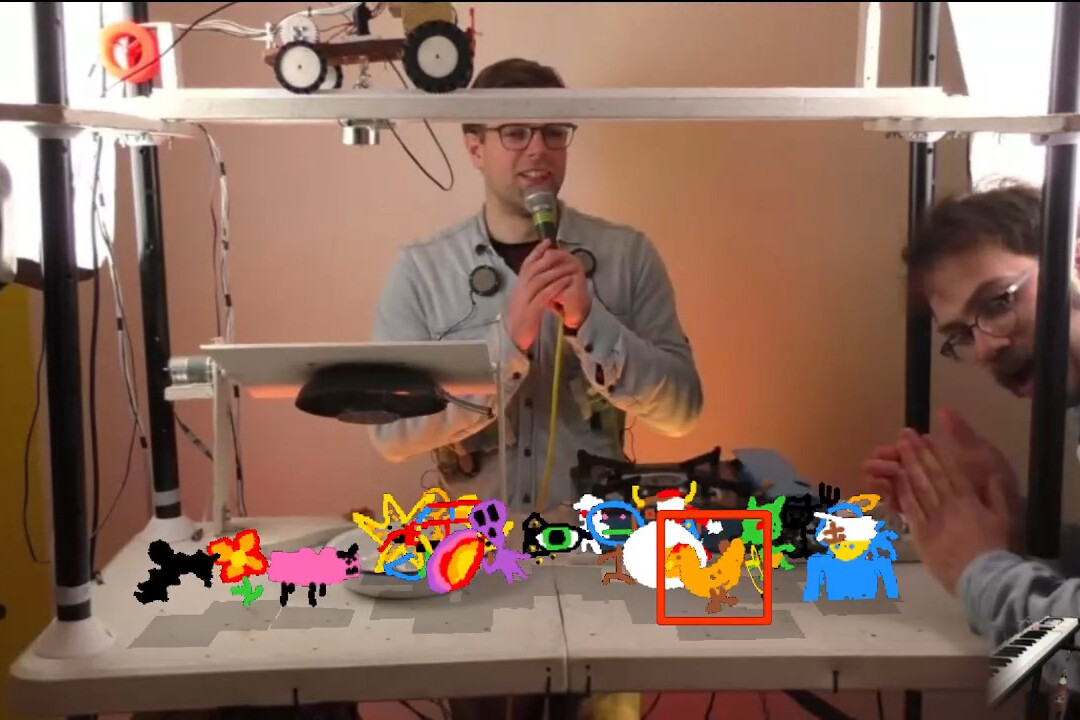 Interactive
Zoom
Tech Comedy
We can perform our award winning show "Robot Chef" live in your zoom call, allowing participants to control a DIY robotic kitchen from anywhere in the world.

Public event Science engagement
Comissioned by the Museum of Science and Industry, we have created specially tailored, science-themed entertainment for their "Late" events. We've made a robot chef for a live cook off against celebrity human chef Mary-Ellen McTague, and a  custom bee themed smartphone quiz  as part of the Bees in the City programme.
Foxdog are a comic, imaginative and tech savvy duo who develop bespoke digital shows for our events. They produce and deliver interactive masterpieces that our audience eat up. Professional, on time and within budget, they are always a pleasure to work with.
Someone turned on the cooker, but everyone was messing it up, so everyone was just laughing. I've never been anywhere where everyone was laughing that much at once.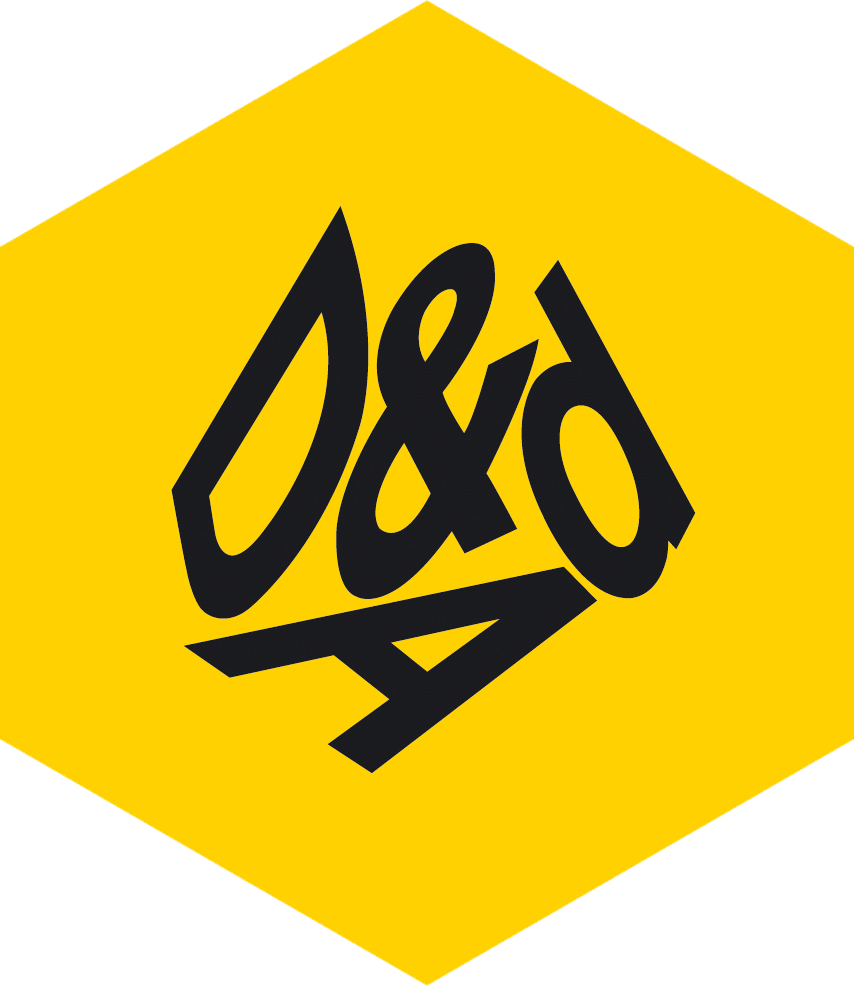 Private event Corporate entertainment
As part of the D&AD New Blood Academy programme, we performed our Robot Chef show to 50 young people at their offices in Shoreditch.
Foxdog Studios are an innovative, highly professional, and incredibly exciting duo, who think way beyond the outside of the box, and are doing something the rest of us are still daydreaming about. They inspired the group that we worked with to stretch their minds beyond the obvious capabilities of technology, and to thoroughly get the creative juices flowing. The event itself was entertaining, enlightening, but most of all, hilarious. We would absolutely highly recommend, and look forward to inviting them back to London to work with us again and again
I loved Foxdog Studios, that was my highlight of the whole academy.
Foxdog Studios put on a really good show. It was a nice change of pace but also useful because of the creativity on show.
Foxdog Studios were so sick it was unreal.
Foxdog Studios was literally the best part of the whole bootcamp. I'd pay to see those guys live again!
Those funny guys were funny.
… Foxdog Studios [were] completely unexpected and hilarious.
Foxdog were incredible and I want them to come to Australia. Please get them back next year.
Foxdog Studios were amazing, they really blew my mind.

Public event Science engagement Family entertainment
Robot Chef was performed at TechFest, a STEM festival in Aberdeen. We performed for an mixed audience of families, students and adults.
Foxdog Studios brought something fun, fresh and innovative to our festival. The audience loved them, their sausages, not so much!
ACE!
Really good!
Brilliant, very funny, but eating their veggie sausage at the end of the show...one out of five haha
Brilliant! Very creative!
Completely original!! Fantastic!
Excellent show! Very Unique, never seen anything like it before.