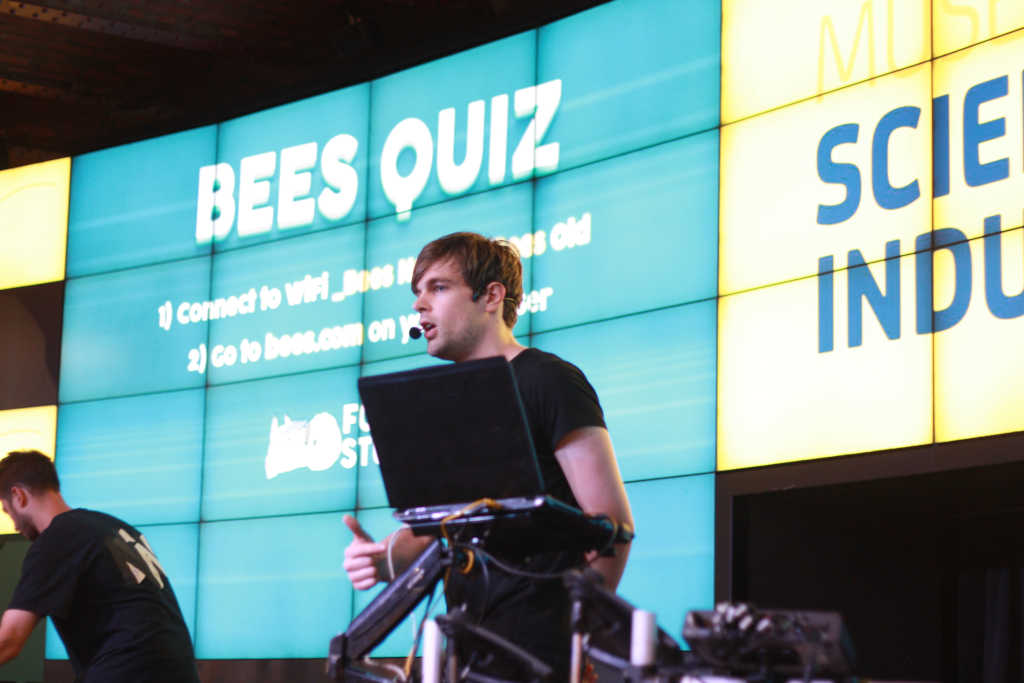 Following the success of our show at Museum of Science and Industry's 'Robots: Late' event in 2017, we were invited back this year to create another performance relating to their new theme; Bees.
We presented a 1-hour interactive, multimedia Bee quiz, with arcade-style games relating to various parts of the Bee life cycle. In typical FDS fashion, the udience connected their smartphones to our WiFi to join in with the action on the two big screens on stage.
The audience selected and named their teams on their phones, and answered bee trivia questions that ranged from basic bee facts, exhibits around the museum, and strange pop culture references relating to Manchester's favourite insect.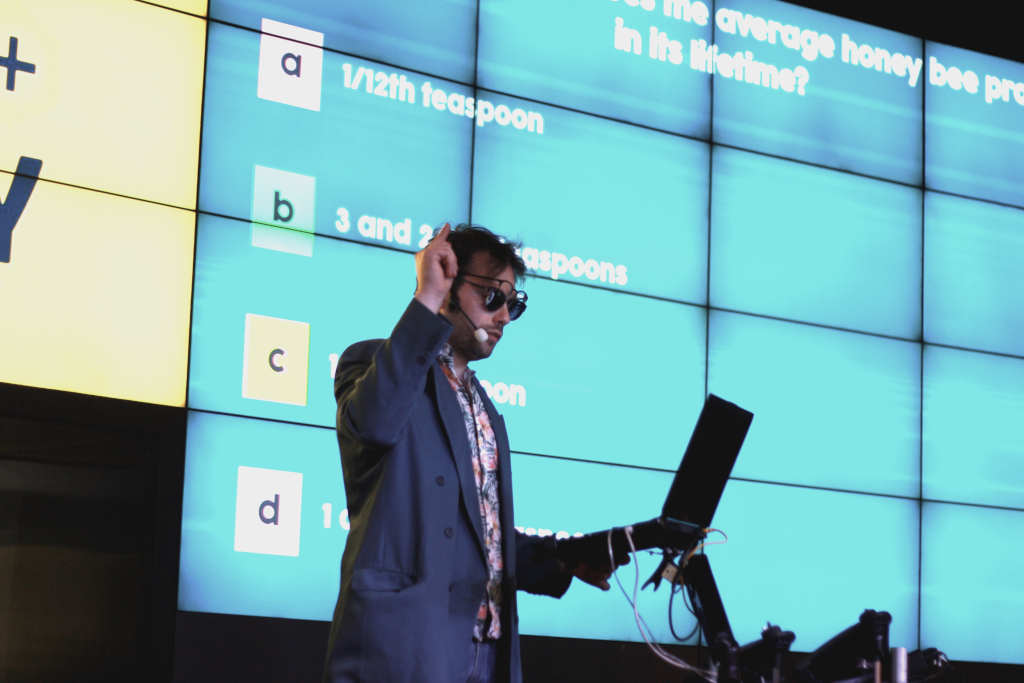 To allow some of the less bee-savvy get ahead in the scores, we had two breaks in proceedings for Bee Dance Floor and Pollen Racing. Both were interactive arcade games accompanied by live music and based on the insect's behaviour.
Bees communicate the location of food via dance, so we had the audience draw their own animated bees to compete in a virtual dance competition. Pollen Racing was a new twist on the old FDS classic podracing game - the audience's bee characters avoided the raindrops, to make it back to their hives safely, using their phones as a joystick.
The winners of the night were those that scored the most points from all three activities, and were rewarded with a 3D-printed prize we created at Foxdog HQ.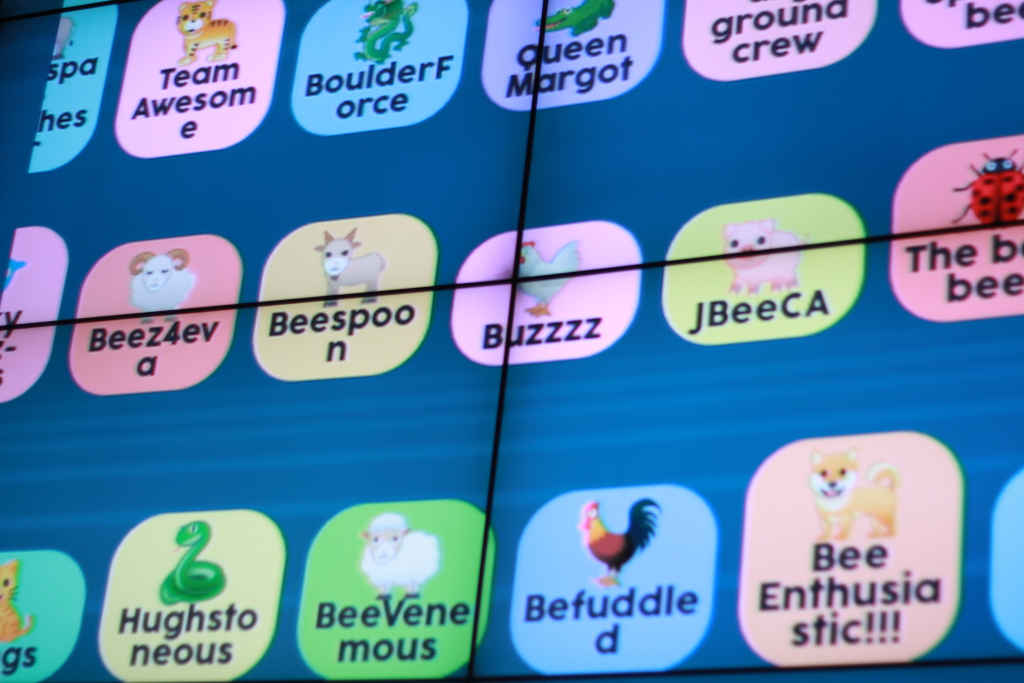 The event was a great success, we got brilliant audience feedback and really enjoyed performing using the massive screens on either side of the stage.
Gina Cooke, the Contemporary Science Programme Producer for Manchester Science and Industry Museum had this to say: "Foxdog are a comic, imaginative and tech savvy duo who develop bespoke digital shows for our events. They produce and deliver interactive masterpieces that our audience eat up. Professional, on time and within budget, they are always a pleasure to work with."
If you or your company would be interested in commissioning something similar from us, have a look at our Corporate page, or email us.