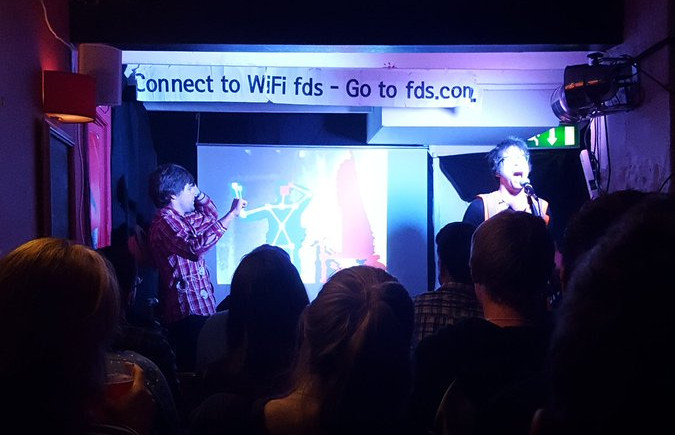 | Item | Cost |
| --- | --- |
| Donations, from offering pasties for £7 donation, posters for £5 donation. | £3,471.03 |
| Pasty chef costs. We helper Arthur make the pasties, but he was the head chef. | -£342.80 |
| Half the rent of a 2 bedroom box flat with hallway as living room | -£1,875 |
| Manchester rent (empty house with the taps turned off this time). | -£750 |
| 2,000 Flyers & 100 posters | -£55.99 |
| Fans x 2 to control temperature of audience. | -£60 |
| Gas + Electricity that was pay as you go at the £3K flat, after being woken up the first morning by the beeping meter informing us we were going to have cold showers. | -£40 |
| Food & drink, including the costs of pasty ingredients (lots of sweet potatoes) and kitchen equipment we couldn't squeeze into a Toyota Yaris. | -£1,000 |
| Petrol | -£60.00 |
| Train tickets x 2 as we couldn't fit three people and the equipment in the car. | -£98.90 |
| Edinburgh Festival Fringe | -£295.20 |
| Laughing Horse free fringe fee | -£90 |
| PA stands to reduce bass after neighbour stormed the stage telling us to F-off. | -£50 |
| Total from just doing our own work | -£1,246 |
| Teching 5 extra shows during the day (between three of us). | £1,865 |
| Total including doing work for others | £619 |
##Comparison to previous years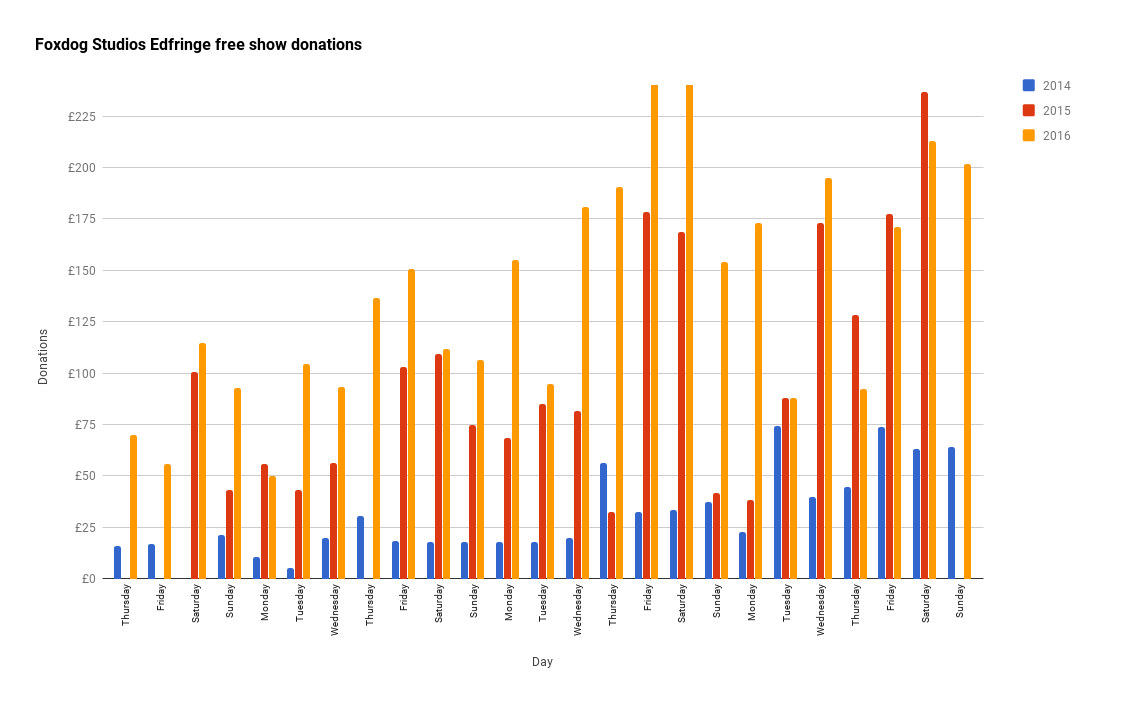 Our tech setup
WiFi network setup
Our router is a
Running DD-WRT firmware v3.0-r30631 std (09/14/16).
The ASUS RT-AC68U is configured as the DNS server. We have a utility we've written called netfasff.
Firmware
We run DD-WRT as it allows us to completely configure our router. DD-WRT compatability is something we look for when purchasing routers.
Single WAP vs Multi WAP
We have performed with a multi-router setup in the past, using the RT68U and two 2.4GHz Netgear WNR3500Lv2s (running DD-WRT firmware). The RT68U is massively louder than the N300s, so we opted to go with using just that instead and everything has been fine for ~130 clients connected over 5GHz and 2.4GHz.